I thought I show these old things. I found 2 of them while going through boxes.
This is my old Ducktales decoration. I forget when it was from. I think the late 80s or early 90s. It's an official Disney product. My mom found it when we were looking for Halloween decorations.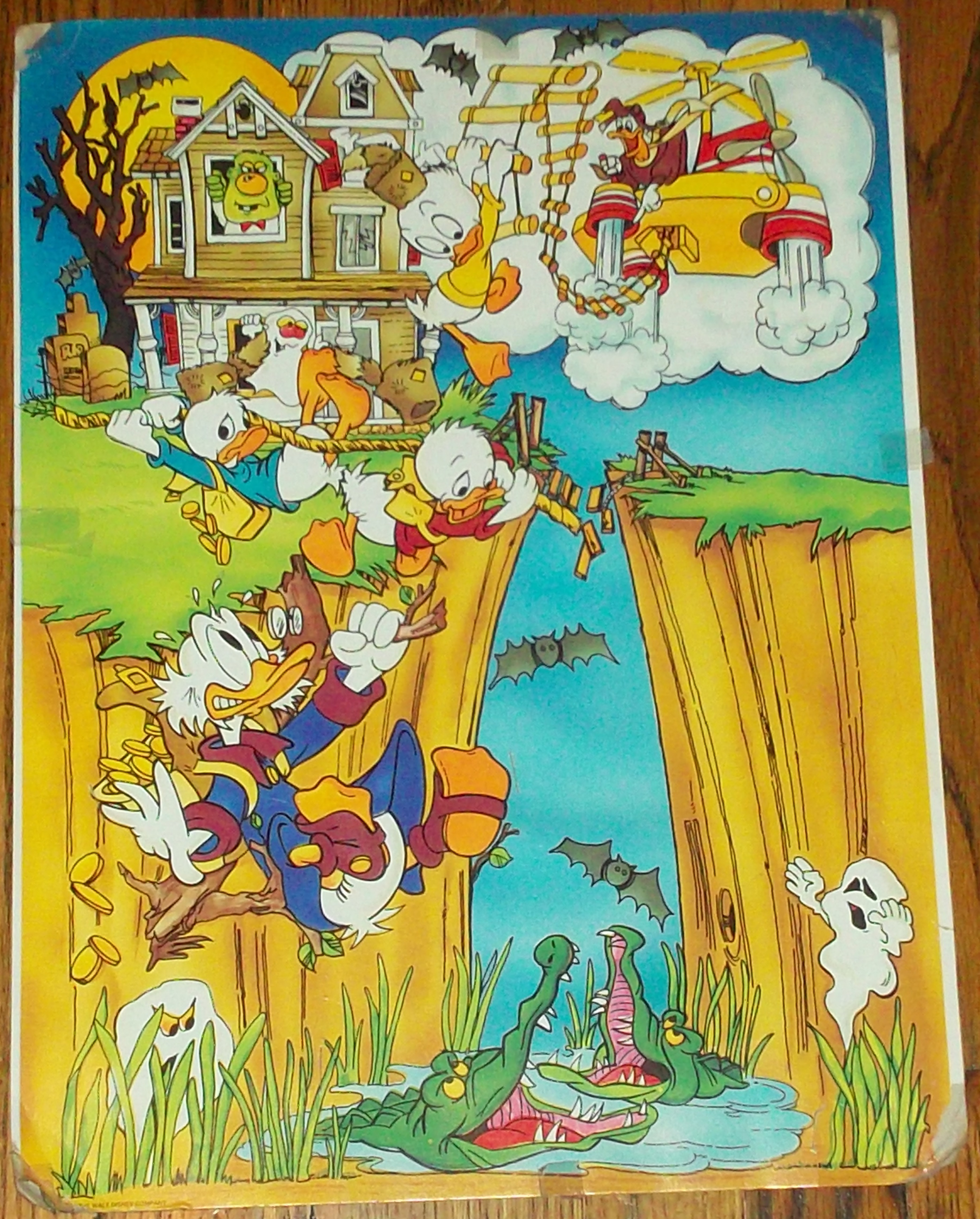 My old poster from Disney Afternoon Live. I wanna put this back up in my room again. I proudly displayed it in my room back in the early 90s.
I wanna say I drew this when I was 8? I did not draw hats very well back then. I had traced my figures to draw this. This drawing was pretty crude looking so I wasn't going to post it to deviantart.